Kalman Kahilie
Owned by Peggy Randolph of Louisville, KY.
"Kali" is a 25 yr old Baden-Wurttenburg gelding who Chrissa found in
Germany in November 2001. He was trained to PSG-I1 in Germany. Chrissa
trained him to Grand Prix in 2005, earning her USDF Gold medal in three shows! "Kali" was truly the best Grand Prix horse. He has expressive gaits, and a natural ability to carry the rider with light, correct contact that made the Grand Prix look effortless! He is now officially retired, loving his daily turnout and of course, all the treats he wants!


Clients and Students:
(Kentucky Clients) (Florida Clients)
Peggy Randolph Katie Freeman
Jody Swimmer Peggy Randolph
Janet Sweet Gwen Kirk
Geena Sturzebecher Suzy Stafford
Dr Tracey Corey Carla Pasteur DVM
Susan Harris Dr Jim Bond
Maggie Rataj Hannah Sue Burnett
Denise Hellmann Sharon Hohenburg
Corrine Bradley Peter Atkins
Megan Northrup Anne Koche
Angela Hofstetter (Indiana) Ronnie Trotter (SC)
Karri Mcfadden (Lebanon, OH) Marcy Hippey (SC)
Mary Troha (Indiana) Dr. Courtney R Varney
Laura Corsentino Jo Lynn Pillsbury
Laura Ovaitt

Allyson Henning- Priddy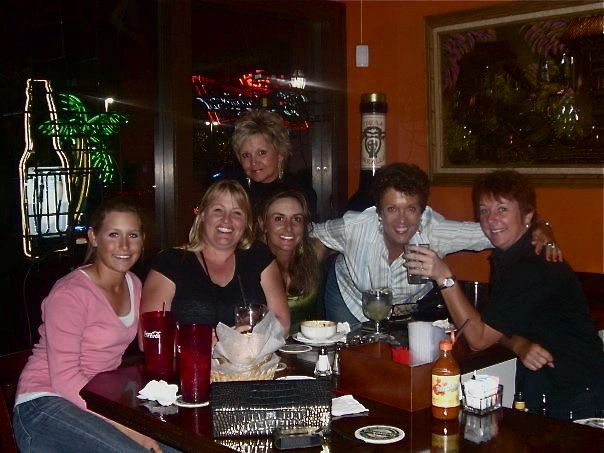 Testimonials:


Ronnie Trotter, FEI rider and trainer of Charleston, SC.
"Chrissa Hoffmann is a special and talented trainer. You come to a lesson feeling a little ordinary after reading and seeing all of the success and longevity she has had in a very competitive sport. In her lessons she quickly assesses the holes in your riding and takes you from feeling ordinary to extraordinary in a matter of very little time. She is able to do this because of her proven program and training methods that are uncomplicated and easily apply to any horse and rider combination. As an adult amateur with high aspirations, I feel anything is possible with having Chrissa Hoffmann as my trainer."
- Ronnie Trotter, FEI rider from Charleston, SC. Ronnie brings his horse Onyx (pictured below) to CFH Dressage every couple of months to train and compete in Florida with Chrissa. Ronnie and Onyx are currently competing 4th level.





Carla Pasteur DVM is a USDF Bronze, Silver and Gold medalist of Ocala, Florida.

"Chrissa is a great teacher. She immediately saw the issues my horse and I were having and was able to clearly explain to me how to fix them. Lessons with her are fun and the progress we have made with her help has been exceptional. She knows what we need to reach our long term goals and is able to break it down into small steps that I can understand. I really enjoy working with her." -Carla Pasteur DVM CVA CVSMT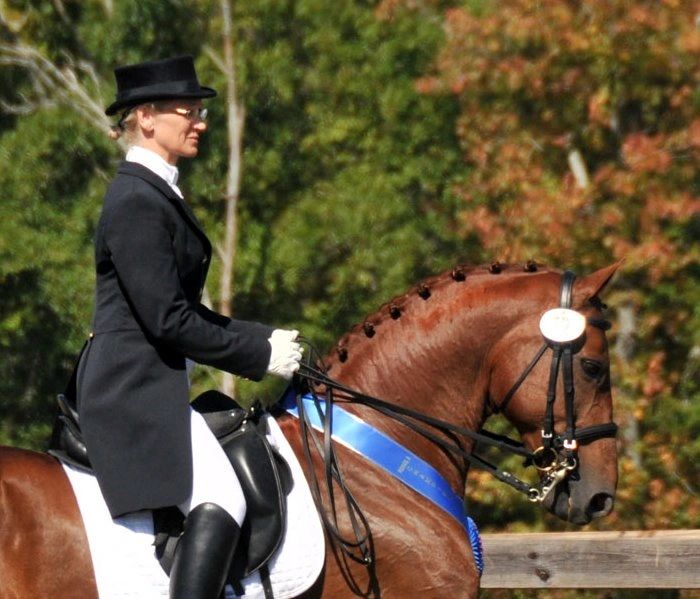 Hannah Sue Burnett, US Pan Am Individual Silver Medalist, has three event horses in training at CFH. She has improved her Dressage scores with top placings in just three months! Her testimonial below.

"As an event rider with mostly hot, fit Thoroughbreds, finding a dressage trainer who took their specific needs into consideration has been non-existent until I worked with Chrissa. Her patience, talent and horsemanship has given me hope with my difficult horses and improved my scores, even over a short period of time. I have seen her work with
amateurs and aspiring professionals alike and have never been more impressed with another dressage rider and trainer. I love that she can get on any of my horses and improve them immediately while also having a plan for their progression over a longer amount of time."- Hannah Sue Burnett




Karri McFadden- USDF Bronze, Silver and Gold medalist
"Chrissa
Hoffmann is insightful, effective and inspiring. She has the ability to quickly get to the root of an issue between a

horse and rider

and communicate a practical, effective solution. As a coach, she is tirelessly on the riders side, and has a

vested interest

in the correct development of each individual. She consistently produces happy, correctly developed horses in her program. Since she has trained such a variety of horses, ranging in breed, shape and temperment, she has solutions to problems that are understandable and practical for the average rider yet provides a more subtle enlightened approach for the advanced rider. Any level of rider, training level through Grand Prix, is lucky to benefit from her uncanny ability to shoot it straight from the back of the horse, or from the ground."


Katie Freeman- USDF Bronze and Silver Medalist
"I can't say enough good things about Chrissa Hoffmann. Chrissa is able to get the most out of every horse and rider and has a very clear teaching method. She is quickly able to figure out the weakness each horse and rider might have and help to develop a solution for the beginner rider all the way to Grand Prix. I have learned so much in such a short period of time and her enthusiasm for her students is so inspiring. Her ability to teach all different types of horses lets each horse shine and build confidence. Ocala is so lucky to have such a wonderful trainer here. I am so excited to be a part of Team CFH Dressage. I have also dealt with Chrissa in buying horses for myself and a client and she is the most honest upfront person you could deal with. The solid foundation she puts on her horses makes it so easy to transition them to their new owners. Thanks again Chrissa for the wonderful horses and your inspiring lessons!" - Katie Freeman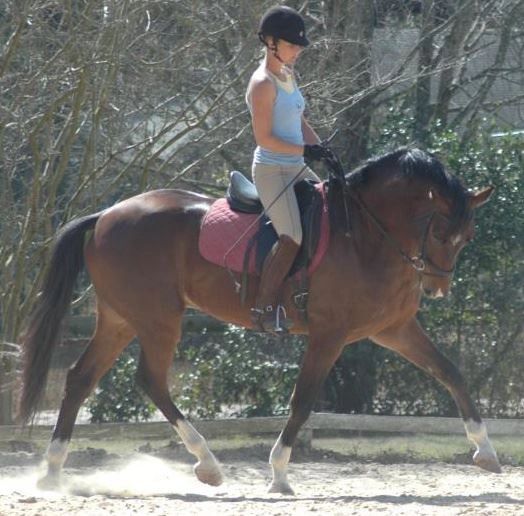 Kathi Ball- Adult Amateur from Wisconsin
Chrissa, you are a special sort of trainer and seller........you were absolutely honest about Ben and it is a wonderful match for both of us.

Ben is the horse I dreamed of as a child and although I was blessed with several wonderful equine partners, Ben is the BEST. I honestly feel as if God took ALL the BEST parts of the horses I ever loved and packaged then all together in this beautiful, ebony package! I'm hoping to show this summer and will keep you informed of our progress.

THANK YOU, so very much!!!

Melody Welsh- Adult Amateur from Kentucky.

"I began training with Chrissa in 2007, as an adult amateur with very little athletic ability and no knowledge of correct dressage, plus a 16 year old , off-the-track thoroughbred as my first horse, I definitely was a challenge! Chrissa instilled the basics, guided me through the purchase of my current horse and never allowed me to lose sight of my personal goals no matter how many times I felt like giving up. I am now training Third level and feel as if the sky is the limit! Chrissa is the epitome of professionalism, teaches beginners and pros with equal enthusiasm and dedication, rides and trains elegantly and never lets you give up! She gives both horse and rider the building blocks necessary for success, catches poor habits quickly and is a cheerleader for all. As her own goals continue to rise it would be very easy to leave those of us without natural talent behind, but there has never been doubt in my mind that Chrissa willl be there for me as long as I want to continue down this wonderful, glorious, heart-stopping (but definitely difficult road) called dressage! Thank you Chrissa!" - Melody Welsh



Corrine Bradly- Dressage trainer from KY and owner of Braidpal
"I have been with Chrissa for 4 years and she has helped me train two horses. The first was an Appendix that was doing so well many people that saw him show thought he was a warmblood. When I road a 1st level test it felt like he did it himself, that's how well trained he was! The next horse Clydedale/thoro who just won two gold medals for a student of mine in The Special Olympics. She is now helping me with a Friesian and I enjoy every minute of my lessons!!!"
-Corrine Bradley
www.braidpal.com

Angela Hofstetter- Adult Amateur from Indiana