Geena Sturzbecher and Ferrelli finish in the top 4th and 5th place in their first International competition in the YR division with a 60.9% and a 63.5% at the Wellington Classic CDI, March 10-12th, 2011.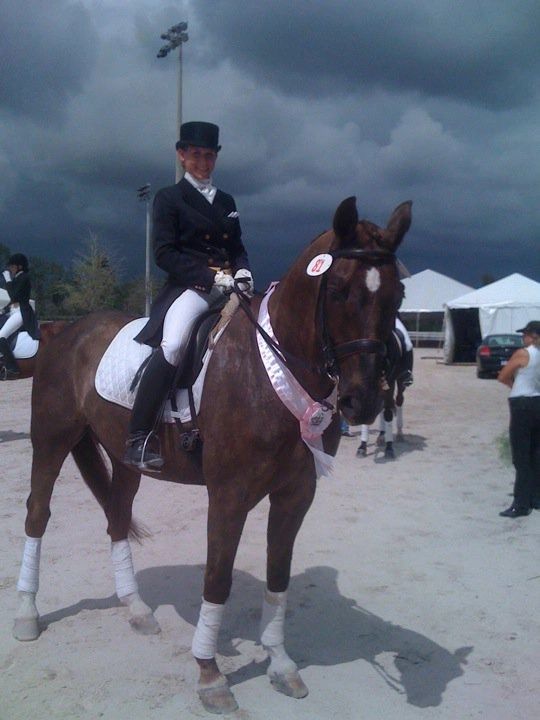 Welcome Back to White Fences, March 27-29th,
Wellington, Florida.

Chrissa and Melody Welsh's, Braveheart (pictured below) placed 6th out of 10 horses, in his first Third level test 3, with a 60.9% and a 61.6%, not bad for his first time competing in Third level and they were amongst tough, Florida competition!



(photo taken by Sharon Packer)



Also competing was Geena Sturzebecher and her horse Korrado. Geena rode her first I-1, winning the Open class with top professionals the first day, with a 63.6% and
placed 4th the second day, with a 60.4%










3 Blue Ribbons for Team CFH!
Geena and Korrado win the Young Rider Team Test, Indivdual test and the Freestyle! She scored a 65.7% in the team test, a 65.0% in the individual and a 65.2% in the freestyle at
WEF- CDI*** Thursday, March 18th-20th 2010.
She also earned her USDF Silver medal!!
//www.dressagedaily.com/index.php?option=com_content&view=article&id=5024:geena-sturzebecher-and-korrado-sweep-young-rider-division-at-the-winter-equestrian-festival-dressage-classic-cdi&catid=149:young-riders&Itemid=60








Geena is back in the ribbons!
Geena and Korrado finish 2nd and 3rd place in her first CDI at the Wellington Spring Classic!
The pair placed 3rd in the Young Rider Team Test, with a 63.2% and second place out of 10 riders, with a 62.3% in the Young Rider Individual test. They are now ranked 9th in the country with only two scores! Next up....Palm Beach Derby CDI, March 4th-7th, 2010.
Short video clip below
//www.youtube.com/watch?v=oO0TwMEwZ7g






Some random pics of Everyday life in Fla!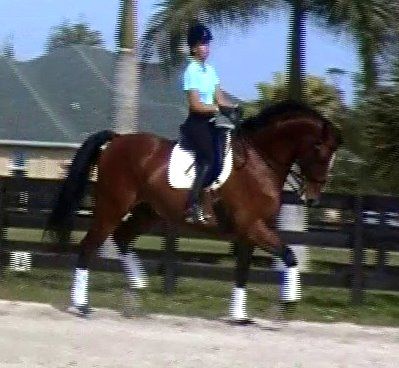 chrissa and "Traum"








International Canadian dressage riders and good friends, Tina and Jaimey Irwin with Peggy and Chrissa at Tina's "Pink Birthday Bash!"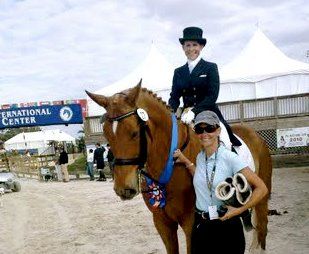 Geena, Kory and Chrissa after the awards ceremony at WEF!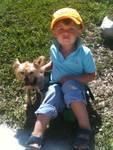 Fields and Janet Sweet's, "Seymore" at WEF



Peggy and Traum






CFH Dressage brings home a Blue ribbon at our first
show in Florida!

Geena Sturzebecher wins her first Young Rider Individual test, with a 62.3%, January 29- 30th, at the Wellington Dressage Classic! Not only is this a huge accomplishment to come out on top down here, it was her first time competing Korrado! She also placed 14th out of 37 horses in the open PSG with a 62.8%!
Video Link Below:
//www.youtube.com/watch?v=XpuDNOii3D8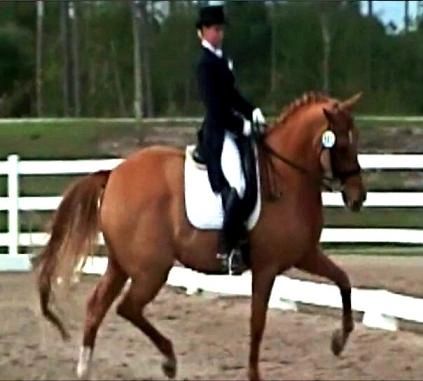 Florida 2009
CFH Dressage spent the winter of 2009 in Wellington Florida from December-March. We took 7 horses from the barn and had a very succussful stay. Please enjoy looking at our pictures and reading about our horses and their success! Go team CFH!!!

Chrissa and Ferrelli winning the Grand Prix, Gold coast Opener, 65.5%! January 23-25, 2009






Chrissa and Janet Sweet's "Dante" finish 6th in his first Dressage test ever! The pair scored a 61.8% in Third level test 3 at the Wellington Classic, February 6-8th, 2009.








Geena and Ronnin placed 3rd in a class of 20 at White Fences, in Third level test 3 with a 66%! February 21-22, 2009. This was their first Third level test!












Chrissa and Ferrelli finished 6th in the Grand Prix at the Wellington Classic CDI March 6-8th, 2009 with a 63.9%.






Geena and Peggy Randolph's, "Davidson" place 5th with a 65% in First level test 4! (picture coming soon)





Chrissa and Ferrelli at the WEF (World Cup Qualifier) finishing in the top 6 for USA! 62.9%, March 11-15th, 2009. They are now ranked Internationally!








Geena shows Harry Callahan in her first PSG, scoring an impressive 60.57% at White Fences, Loxahatchee Florida, March 21st, 2009.



chrissa schooling Ferrelli



Barn drive





Party at Annette's, barn owner




La Fogata, best mexican food in town!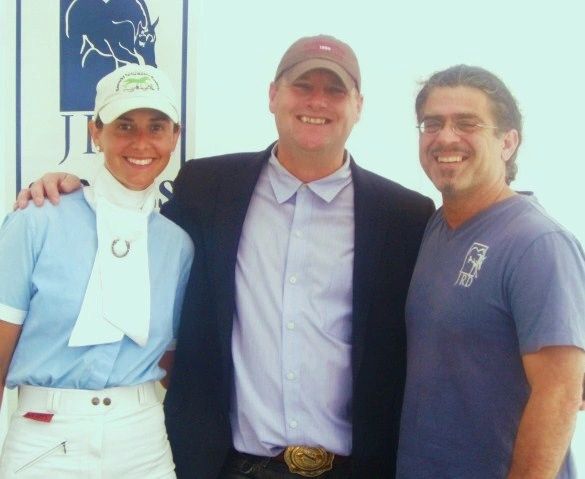 Chrissa, Alex Gerding, and owner of JRD Saddlery, Mehrdad Baghai