A successful barn simply cannot function without a superior team who helps on a daily basis. I am very lucky to have wonderful people behind me and am incredibly thankful!
I would not be where I am today without them. Thanks to everyone below, I have reached my life long dreams of competing at the International levels of dressage!



"The most important part of my team is my family; my beloved husband John and my son Fields. Their love and support drive me each and every day to be the best I can be as a mother, wife and trainer. I am so lucky and grateful to have them in my life, they mean the world to me!"


Mel Hitchcock has joined our team as a full-time working student from Cleveland Ohio. Mel grew up riding hunter jumpers and in the last four years has switched to Dressage. She currently owns Piston, a 14 year old Canadian warmblood gelding who she bought from us three years ago. The pair is currently schooling Third level. Last season she showed him Second level, in Wellington winning both of her classes with scores up to 67%, first time! Mel is a great addition to our team as she brings enthusiasm and proficiency. She is responsible for all of the horses in the barn on daily basis with grooming, tacking, bathing, etc.
Isreal Ledesma
- is our Farm manager and care taker of all of the horses. Isreal is wonderful with the horses, he is gentle and kind and truly loves animals. He is always smiling and singing in the barn, which makes our barn a happy place for horses and riders! He takes pride in his job which is reflected by an immaculate farm!
Dr Foster Northrop- Foster is a world renowned veterinarian. He takes care of all of my horses, His knowledge and expertise is outstanding and is greatly appreciated. There is no other vet in the world. that I trust more than Foster.






Bud Adams- Journey- man farrier. Bud came recommended to us by our former farrier from Kentucky, Conrad Trow. Conrad and Bud have been friends for years and we are so happy to have Bud on our team now in Florida. He is a wonderful horseshoer. He is considered to be on the best in Ocala, so we are lucky to have him!!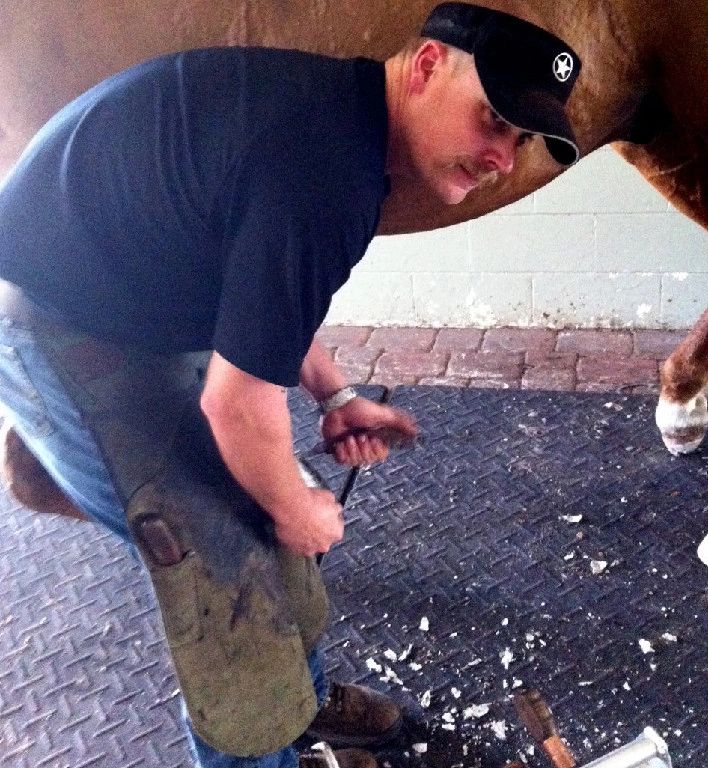 - -